Pride and pain for Robben and Sneijder
"That's football. It's painful."
These words, uttered by Wesley Sneijder in the wake of the Netherlands' defeat to Argentina, summed up Oranje emotions. For the nation that invented 'Total Football', the beautiful game was no longer so attractive.
"It is extremely difficult to take," Sneijder added in an interview with FIFA. "We were so close. We fought for it so hard. And I think we deserved a bit more."
As it was, having triumphed on penalties in the quarter-finals, it was by this same cruel and dramatic method that Dutch dreams died. Sneijder, having dispatched his spot kick with aplomb against Costa Rica, was one of the players thwarted by Sergio Romero in Brasilia as Argentina advanced to the final. And while brave enough to face the microphones and cameras afterwards, there was no disguising the midfielder's desolation.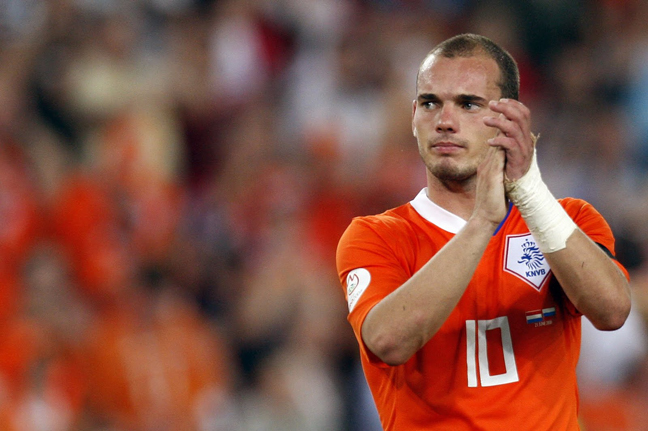 "It does hurt [to lose this way], especially if you are one of the players to miss," he said of the shoot-out. " I think there was only one team that wanted penalties and that was them [Argentina]. And yes, they won, so well done to them. It's all about taking responsibility in those situations, and sometimes [in shoot-outs] things can go wrong. But of course I am sad."
Throughout the tournament, no-one in the Netherlands side – arguably no-one in any side – has accepted responsibility as readily as Arjen Robben. And while this irrepressible winger again successfully converted in the shoot-out, his disappointment was no less pronounced than Sneijder's.
"It's still difficult," he told FIFA. "You're a football player and when you're defeated it really hurts, especially when you've been so close to reaching the final. We were at 0-0, we hardly gave them any chances, and then it came down to penalties again.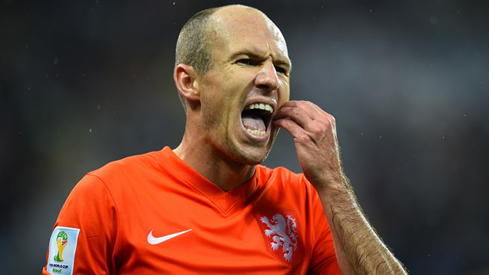 "You could see that we were much fitter than Argentina [towards the end of the match], but they are such a good team. They were better [in the shoot-out] and that's really painful. But it's all part of the game and you can't blame anyone, even the boys who took the penalties. We did it all together. We won together and now we must lose together. But I am so proud of this squad, truly."
This sense of pride offered a powerful antidote to the overwhelming sadness that engulfed the Netherlands camp. Written off by many pundits, and widely tipped to fall at the first hurdle, Louis van Gaal's young side have confounded their doubters with a series of mature and impressive performances at this World Cup. And though the unfolding fairy tale did not in the end have a happy ending, the future – which begins with a Play-off for Third Place against Brazil on Saturday – offers Robben plenty of cause for encouragement.
"Now it is [painful] for us all," he said. "Disappointment dominates me too. But I think we should turn that around quickly. We all gave everything we had at this tournament – everything. We can be unbelievably proud of what we all achieved together, and I mean that."
Courtesy: www.fifa.com