Love is all you need!
Written by: Preetha DSouza Miranda
Love Love Love! All you need is Love, Love is all you need!
Yes!! Just as 'The Beatles' sing, all that we need in abundance is Love. Not just confined to today, but every single day.
We need love from our children, love from our siblings, love from our parents and grandparents, love from our spouses, love from our family and friends, and also love from ourselves, to live a meaningful life. When we receive love, love alone can be reciprocated since love has no substitute. Love leads to respect, faith and trust. When we love a person, by instinct we show respect, have faith and trust the person too. When we love a person we also turn to be very possessive, caring and responsive towards them.
Today, the World celebrates the Valentine's day, a day meant to celebrate love and affection, a day meant to express our love to our beloved, a day meant to make our loved one feel special.
Going back to the origin of the Valentine's Day, it was the day the patron saint of love and marriage, Saint Valentine of Rome died in 270 AD. To honour him, every year the 14th day of February is celebrated as the Valentine's day, a day meant for all people in Love.
So, who are these people in love? Who are our beloved and the special one?
Every single creature on this planet has a feeling of this strong emotion called Love, shown towards it's companion.
Our beloved and our special one can be anybody who is dear to us, whom we like to the moon and back, with whom we long to share our quality time together, with whom we like to create memories to cherish, with whom we share all our feelings and thoughts carefree, and whose companionship make us feel to be in a comfort zone.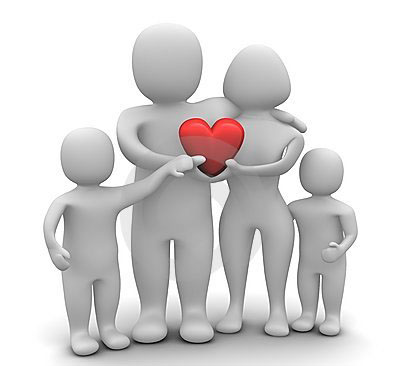 Our beloved and our special one can be our mother or our father, our brother or our sister, our husband or our wife, our son or our daughter, our grandparents, our family and friends.
Our beloved and our special one can also be a person not related to us in any above said ways, but a new and a distinct person, whose presence or appearance sweetly pierces one's Heart by the Cupid's arrow. Awww! That person whom we truly madly deeply fall in love with, about whose thoughts gives us goosebumps and tickles everywhere. That person who skips our heart beat and takes our breath away. And that's the person whom we call as our Lover.
Has the Cupid's arrow struck you anytime? Well well!! That's an unique experience you cannot express in words, isn't it?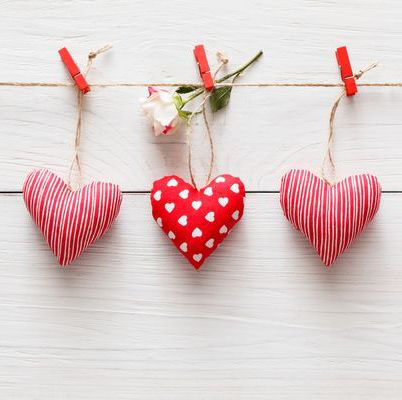 We've heard people say, 'I love my mom or my dad', 'I love my son or my daughter', 'I love my brother or my sister', 'I love my friend' and more other dear ones. Have we ever heard anyone say, 'I love my lover'? (in other words boyfriend or girlfriend). Nope! Very rare! And that's so uncommon.
We can fall in love with a wide variety of people throughout the course of our life. We can fall in love with the people good and bad for us. We can fall in love in the healthy and unhealthy ways. We can fall in love when we're young and when we're old.
Love is boundless. Love is universal. Love is divine. Love need not only be between two individuals. We can also fall in love with a variety of objects, places, habits, food, clothing, nature, things we do and more. Such love is the result of obsession we have on them.
The power of love is simply magical. Love has been the greatest ability to heal the world and it encompasses ever increasing positive energy to a discouraged soul. Love has a mystical power that makes people happy and motivate them sometimes. It can connect people and keep them close regardless of long distances, bridging the hearts. It is a divine feeling that has no strings attached to it. Love has an amazing power to change any person and bring smile and happiness in one's life.
Love is a wonderful experience of pleasure that's the greatest life has to offer. And it is something everyone should aspire to feel and enjoy.
Love is so very important to give and to get. Showing love can really help people to become themselves or to do good in the world. Love doesn't always has to be shown in words but in person actions and deeds. When love is so much needy and essential, there are so many people in this world deprived of love. We need not go far and beyond, let's try to know those within our family and society, who are badly in need of love and care, to cheer and bring a smile that's fare.
On this occasion of Valentine's day let's open our hearts and explore the power of love. Let's enjoy life realising the power of love. Let's share love, let's spread love, let's celebrate love.
Happy Valentine's Day!!!
Send Feedback to: budkuloepaper@gmail.com