Reality Shows
Reality shows seem to have seized the imagination of the country. Turn on your television set and take your pick. In the mood for a talent hunt? Try the Indian Idol. Maybe you're business minded. Tune in to The Apprentice. Perhaps you're more of the MTV kind? The Roadies are all the rage!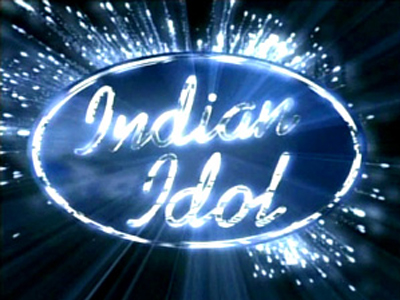 These shows are all fired by sensationalism. They have a magnetic effect on the audience, enticing them into a "real world" that seems much more exciting than our own. Big Boss is the talk around the dinner table, and MTV's Splitsvilla is the chatter of the college lunch break. What is it about these reality shows that capture so fervently the audience?
Well, first, it's the Drama Quotient. Remember Big Brother, the hit show with participants locked in a house under the watchful eye of the camera? Participants with conflicting personalities are deliberately recruited to generate the much watchable onscreen friction. Those with short fuse tempers make for exciting TV, the explosion onscreen a complete viewing pleasure.
Reality TV enables viewers to enjoy the feeling of peeping into the personal lives of others. Especially for the band of star-struck audience, celebrity lifestyle shows attract the highest number of eyeballs. So much so, that the block of shows dedicated to celebrities even has its own name – Celebreality.
Another factor hugely responsible for the success of reality TV? The emotional angle. When Channel V announced auditions for its hunt for young singers, dreamers gather in numbers to try their luck. They cry when they fail, celebrate when they triumph…and the audience laps up this overdose of emotion. These talent hunts are an inspiration both for shrewd business minds and young dreamers thirsting for a claim to fame.
With the sensation of reality that has gripped us, a criticism of its very nature has ensued. How real are reality shows anyway? In the face of one-sided storytelling, the mundane is subdued and the dramatic blown out of proportion. Contestants of such shows have complained publicly that their personalities have appeared distorted. Much goes on behind the scenes unknown to viewers.
Critics also slam the outlandishness of reality shows. Not long ago, a contestant who was participating in a reality show to claim a record for himself, was pushed to the verge of death. Have reality shows become so surreal that in the zeal to claim TRPs, the ability to shock has started becoming the norm?
I don't know if reality shows are here to stay, but I do know that India is fascinated by its melodrama. For viewers the reality is, that's great TV.
(Originally published on June 06, 2012)