Educationist to Musician – A Multi Talented Achiever Dr Edwin Dias
Dr Edwin Dias, Director of Research, professor and HOD of Pediatrics, SIMS & RC, Mangalore is an Internationally renowned researcher, Academician, and Teacher have taught several thousands of students and thousands of Post graduates Pediatric students, along with Nursing students (BSc, MSc, MPhil) and has guided several MD thesis and was an examiner for Postgraduates and Undergraduates of many universities in India.
Education:
He has completed his schooling, higher and secondary education from some of the most prestigious institutions of India that is St Xavier's College, Mumbai, St Germain Academy, Bangalore and Vana Vani Matriculation Higher Secondary School, Chennai which is also the alma mater of Google's CEO, Sundar Pichai. He has completed his MBBS, DCH, MD, DNB from St Johns Pediatrics Medical college, Bangalore.
Dr Edwin, has been an achiever of excellence in his childhood days. He has been born to the family of heroes being in the army which has been a stepping stone to his success. The environment of the Officer's Academy has allowed him to complete various obstacle courses in arm training. He also studied various literature in regards to world war available at the army library demonstrating the keen nature of a researcher in his childhood Professor & HOD of days.
Family:
His whole family, that is his wife and children, have devoted themselves to the profession of doctors.
Achievements:
Dr Edwin has always been an overachiever in all the aspects and to add to the above endeavors he has been an outstanding athlete from his school days to the microbiology diagnosis. He has achieved around 100 medals in his athletic career and also obtaining individual championship, athletic championship in college, Karnataka state and Bangalore University. He has participated in various types of sports like long jump, triple jump, high jump, short race and relays. He has represented India in various sports meets and even bagged a bronze medal in long jump. He has been an all rounder performing very well academically too. During his undergraduate days, he has won an academic certification in microbiology exam. He has achieved first rank in DCH and DNB in pediatrics.
Work Experience:
He started working as professor in KMC, Manipal and Mangalore. He has also worked as HOD in Father Muller Medical College, K.S. Hegde Medical College, KVG Medical College and now is currently working as the Director of Research and HOD of Pediatrics at SIMS & RC Mangalore. He has been an expert clinician and an administrator. He has been guiding various MD, MPHIL and PhD students as a mentor. He has also been an examiner for the UG and PG examinations in the southern states.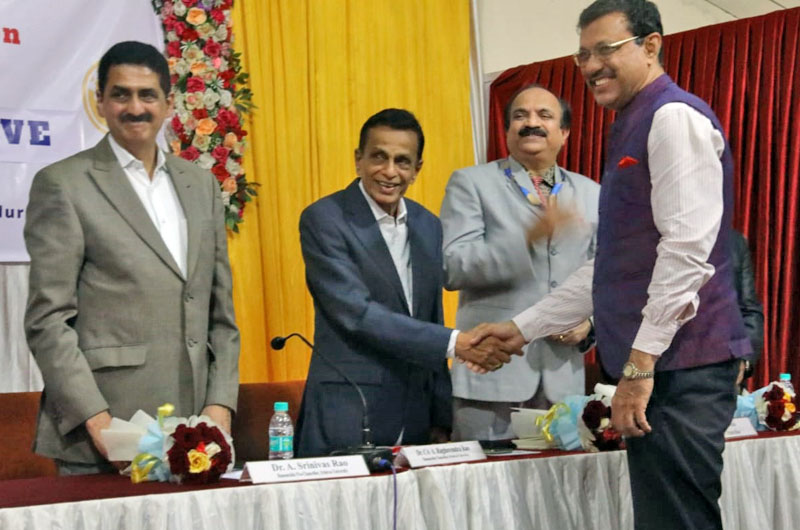 Research and Publication:
He has published 5 books in print has authored 150 research publications and medical book chapters. He has also published Covid predirected articles in global scenarios, infectious diseases published in medical and microbiology diagnosis. He has been founder editor of IJHS published by Srinivas Group. He has also taken part in various international conferences and given talks on various global issues.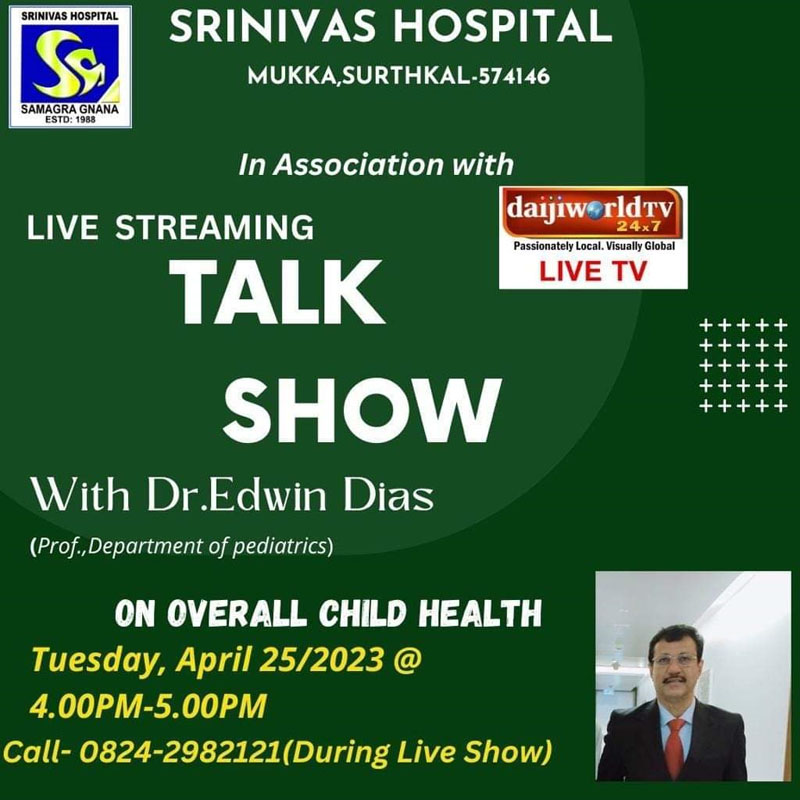 Hobbies:
He has made sure to spend some of his spare time for himself too, which he reads religious books and ancient languages. He plays guitar and instruments as a passion and is a habitual reader.
Message:
Dr Edwin has always followed one Motto through out his life urges the students to follow the same that serve humanity and help people. He has been grateful to all his staff, former students and students studying under him for all the support they have provided him. He wishes all the students for their overall development and thus being beneficial to the society.